Best Shampoos for Hair Loss Singapore 2020: Price and Reviews
If you are looking for the
best drugstore shampoo for hair loss in Singapore
, you are in the right place.
It's a noisy world out there, especially when it comes to shampoo product advertisements. Finding one that works for you, however, can be easier said than done. But we're here to help.
So, we went deep into Google search to figure out which ingredients make an excellent hair regrowth product, recommendations by dermatologist and researched the leading products currently in the Singapore market.
Here is the list.
1. SMIB Shampoo For Oily Scalp & Hair Loss (Best Korean Shampoo)
Coral calcium to cleanse and calm your scalp
Reduces hair loss and promotes hair growth
4-step routine maximum effectiveness
SMIB Shampoo Reviews: 4.4/5 (
Lazada
)
The SMIB innaBi Shampoo is a super popular shampoo in Korea. In fact, more than 1 million sets have been sold in Korea. Finally, it is now available in Singapore so that we can enjoy the benefits of an effective shampoo that cleanses oily scalp and prevents hair loss.
Did you know that the main reason for hair loss is because of an oily scalp? That is why SMIB uses the high-grade Coral Calcium which is very effective in removing excess oil and dirt in our scalps. The calcium is extracted from sea corals through the tedious process of electroplasticity. This is what sets SMIB apart as they are willing to go the extra mile for your hair.
For maximum effectiveness, it is recommended that you follow their 4-step routine for your hair. Besides the SMIB Shampoo, there is the SMIB innaBi Treatment which helps to stop hair loss. For the 3rd step, you can massage your scalp with the SMIB innaBi Scalp Massager. By using Plasma technology, it removes sebum, oil, and cleanses your scalp. For the final step, the SMIB innaBi Scalp Essence will nourish your scalp and promote new hair growth.
Cleansing and refreshing of scalp
Alleviates hair loss
Gentle on the scalp
Dr Groot Anti Hair Loss Shampoo Reviews: 4.7/5 (
Lazada
) from 51 ratings.
"I suffer from pretty scary hair loss, especially after I wash my hair. While I cannot declare for a fact that this shampoo and conditioner set helped solve my problem, it did leave my scalp feeling clean and healthy without feeling stripped."
-
tnp.sg
"I bought Dr. Groot at Changi Airport on Sept 2017 as it is the only physical place that sells this brand in Singapore. It is selling around S$22. First, I bought the green colour one to try as it is for oily hair, made from seven natural ingredients and silicone/paraben/sulfate surfactant free. The scalp feels refreshing and cooling after using this shampoo. After using it for around two months, my oily scalp problem is under control, my scalp only gets oily around evening/night. This is really a great improvement that attracted me to repurchase it."
-
thecrazyshopaholic
3. Moist Diane Botanical Organic Lavender Shampoo
Rejuvenating and moisturising of scalp
Boosts hydration for glossy hair
Gentle on the scalp
The Moist Diane Botanical Organic Lavender Shampoo is a quick aromatherapy fix for both your scalp and senses. Formulated with 9 natural herbs and organic lavender, this shampoo eases the tension from your scalp and mind. At the same time, the gentle formula provides adequate moisture for your dry scalp and hair and restores them to a healthy condition.
Lavender is also known to relieve anxiety and has calming effects to relax your mind. This helps improve your sleep quality. A relaxed mind helps to regulate excess sebum production of your sebaceous glands, and this yields a win-win outcome. Free of paraben, sulfate, alcohol and silicone, the Moist Diane Botanical Organic Lavender Shampoo has got to be the safest solution for your oily scalp!
4. Pura D'or, Anti-Hair Loss Shampoo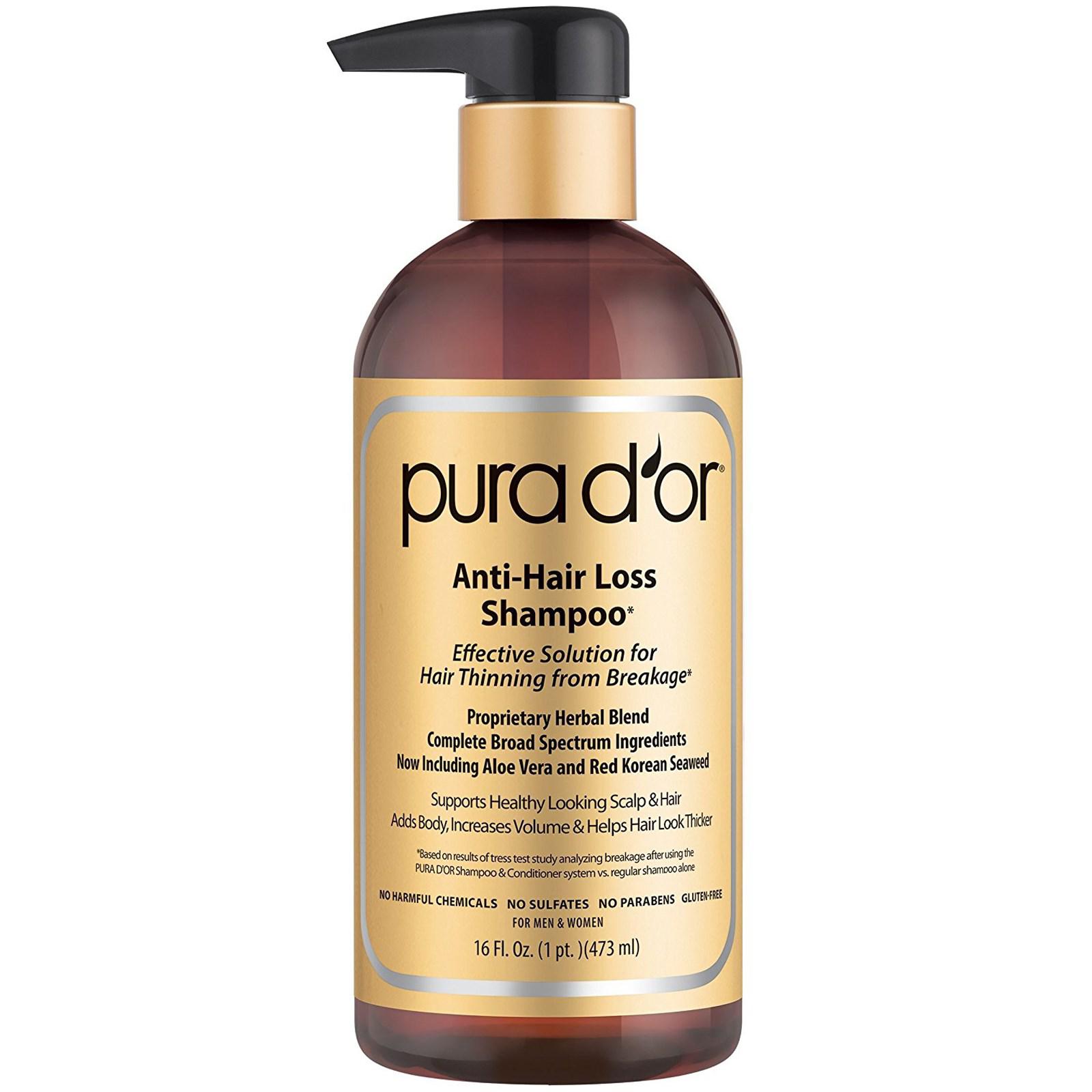 This shampoo claims to be gluten-free, hypo-allergenic and color safe. The formula is plant based, using vitamins and organic ingredients such as biotin and Argan Oil to nourish and help reduce hair loss due to breakage without any harsh chemicals like SLS and parabens. Other special ingredients include Aloe Vera and Red Korean Seaweed. Their goal is to gently but effectively provide a solution for hair thinning through this daily shampoo.
5. Nioxin System 1 Cleanser & Scalp Therapy DUO Set (33.8oz) each - Best Shampoo for Hair Loss Female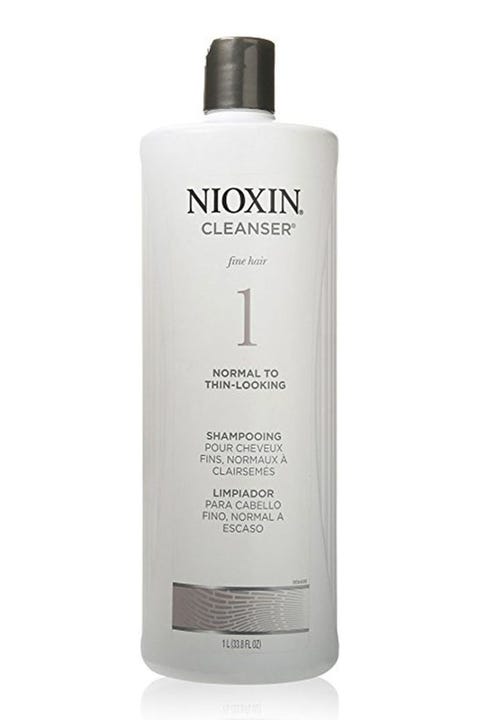 Nioxin Cleanser is a detoxifying cleanser for fine, thin, non-chemically treated hair. Formulated with a concentrated blend of botanicals and humectants, this cleanser removes product build up, minerals, pollutants and toxins, clears nutrient pathways at hair follicle sites without stripping essential oils, and provides an optimum scalp environment Bionutrient Actives Cleanser leaves hair growing healthily with body, volume and shine.
6. Alpecin C1 Caffeine Hair Loss Shampoo
Alpecin Caffeine Shampoo C1 (75ml) – Travel pack, reduces hair loss and hair fall, for men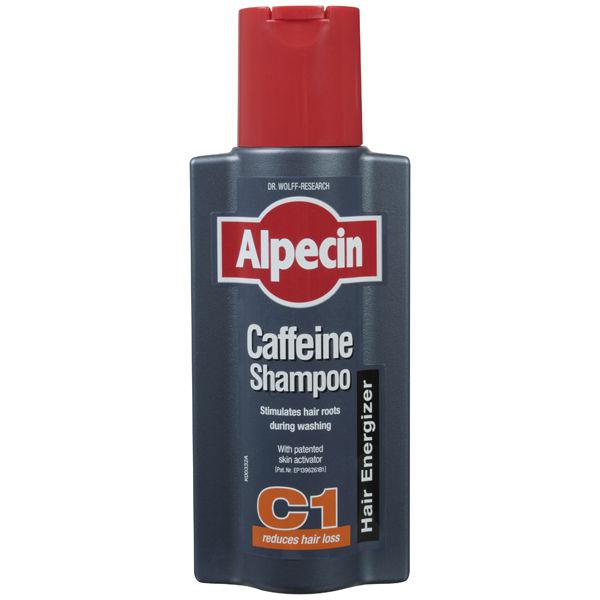 This is an exclusive brand which is not commonly found in physical stores. The shampoo can be used daily, and works by strengthening hair roots, reversing premature hair loss, and stimulating hair follicle growth. It is also caffeine enhanced and has patented ingredients, which shows that this product has one of the latest technologies.
7. Ultrax Labs Hair Surge – Caffeine Hair Loss Hair Growth Stimulating Shampoo

This shampoo claims to have the revolutionary technology of having micro blend caffeine compounds and essential oils that provide vital nutrients to nourish hair follicles and thicken hair while encouraging natural hair growth. The 0.2% ketoconazole is also an essential ingredient to reduce hair loss. They claim to use only approved ingredients that are supported by years of research, such as Saw Palmetto, in which clinical trials have proven the prevention of baldness caused by an enzyme.
Wrapping It Up
We definitely suggest you talk to your doctor for thorough advice/ medication, but if you are simply looking for an over-the-counter solution, then the above recommendations should really help you.
Related: